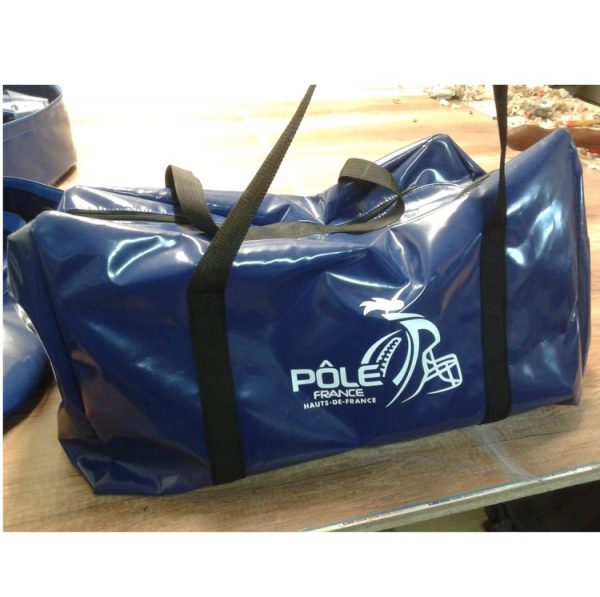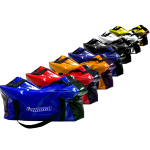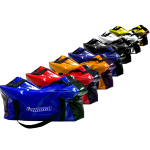 Jambo Equipment Bags
€79,00 – €99,00
Beschrijving
Extra informatie
Beschrijving
Jambo Equipment Bags are a heavy-duty and extremely good quality.  They are specifically designed to transport heavy American football equipment.  We offer the following 3 variations:
Standard/Big Equipment Bags: great for storing cones, balls, pumps and any other team gear that gets easily misplaced
Player Equipment Bag: comfortably fits a full player equipment set, including one helmet, one pair of shoulder pads, one pair of cleats, one pair of pants, one set of leg pads, and one football.
Jambo Athletic offers superior quality at a great price and is manufactured in Europe.
Size:

Standard 70x40x40
Big 85x50x50
Player 80x40x40

Options: Standard/Big/Player
Color Option: Black, Royal Blue, Cobalt Blue, White, Yellow, Red, Orange
Cover made of 24oz. vinyl with a zipper
Very solid seaming that ensure esthetic touch and item's durability
Superior quality confirmed by over 120 teams from 18 countries
Extra informatie
| | |
| --- | --- |
| Select color | Black, Royal Blue, Cobalt Blue, White, Yellow, Red, Orange |
| Select Type | Standard, Big, Player |